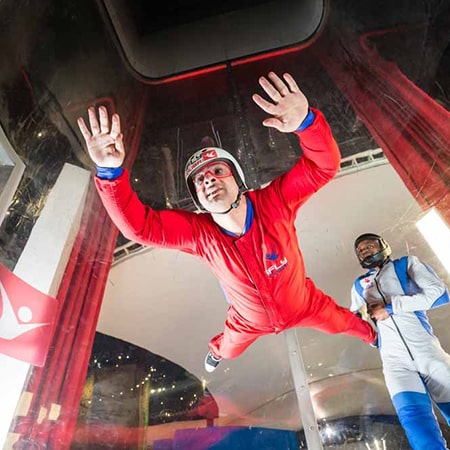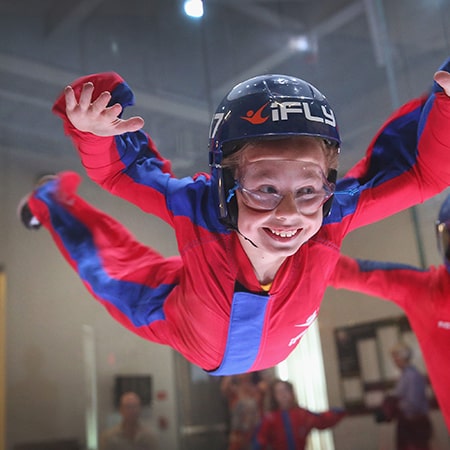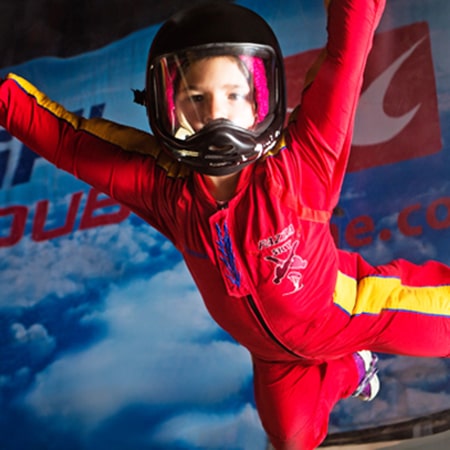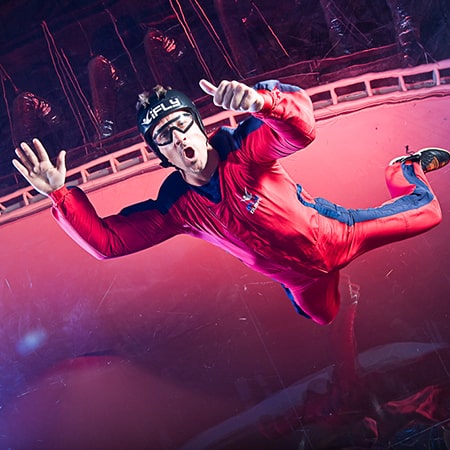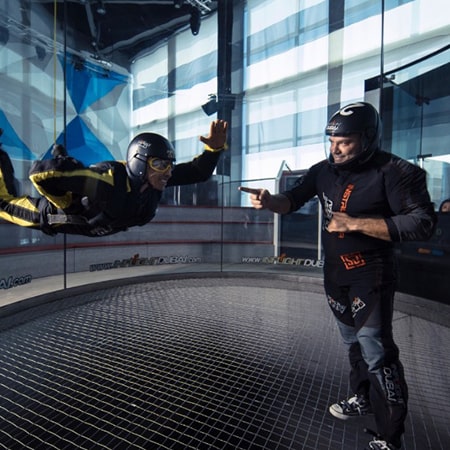 Indoor Sky Dive Dubai

5.0 Based on 100+ reviews
Lowest price guarantee
Reserve now & Pay later
Free cancellation
Overview
During this thrilling 90-minute experience in Dubai, you will get the chance to defy gravity by participating in two exhilarating excursions of indoor skydiving.
Conquer your fear of heights in the wind tunnel while improving your physical skills, self-confidence, and desire for exciting new experiences.
Each participant is assisted throughout their flying experience by a team of enthusiastic flight instructors.
All your flight gear, including your flight suit, flying goggles, and helmets, will be supplied; all you have to do is show up.
Afterward, you will be awarded a specialized flight certificate to acknowledge your efforts.
Rates Explained
You can select up to 14 travelers in total.
Age Group

Adult

Age Limit

18-103

Capacity

Min: 1 Max: 1
Age Group

Child

Age Limit

3-7

Capacity

Min: 0 Max: 1
What's Included
All taxes and fees are covered
Flight gear
Flying suit
Helmets
Certificate
Personal assistance from an instructor
What's Not Included
No Private transportation
Meeting And Pickup
You will be picked up at the meeting point at Inflight Dubai Indoor Skydiving E 66, Skydive Dubai Desert Campus, United Arab Emirates.
You should confirm your booking before coming to the meeting point by calling or sending mail to the front desk.
We recommend you arrange for transportation in advance to the meeting point.
What To Expect
Each guest will undergo several safety and information checks before entering the wind tunnel.
If you don't want to miss your planned flight, you should get to the airport at least 45 minutes before your flight is supposed to leave.
Before the flight, your specialized teacher will show you a video and give you a pre-flight briefing on body control techniques and safety precautions.
After finishing instructions, flyers are led to the area for getting ready, where they are given a flight suit, safety goggles, and a helmet.
Before getting through security, you must remove all jewelry and empty all your bags.
For your trip, you should wear sports shoes that have laces. (No sandals, flip-flops, or open-toed shoes). There are places where you can rent shoes if you need them.
Here comes the moment! Step into the exciting world of indoor skydiving and feel the thrill of falling while doing it.
After the flight, you and your instructor will have a debriefing during which you will discuss your experience while changing into different clothes in the locker areas. You will also receive a specialized copy of the certificate of your journey.
And now that you're not a newbie anymore, we'll discuss how to take your traveling experience to the next level so that you can take advantage of the return flyer discounts available to you.
Additional Info
You will receive a confirmation when booking
No wheelchair is accessible during this tour
Stroller accessible
Not suited to travelers with back problems
Not suited for pregnant travelers
Not suited for travelers with serious medical conditions like hearing problems
The tour is near public transportation.
Considering this is a private tour, those who will participate ate only your group
Cancellation Policy
No matter the reason, there is no refund once you cancel this tour, and you cannot change once confirmed. You will not receive a refund even if you cancel the tour or request changes.