Is Saudi Visa-Free Entry for UAE Residents?
Last Updated: Monday, 02/08/2023
1

Overview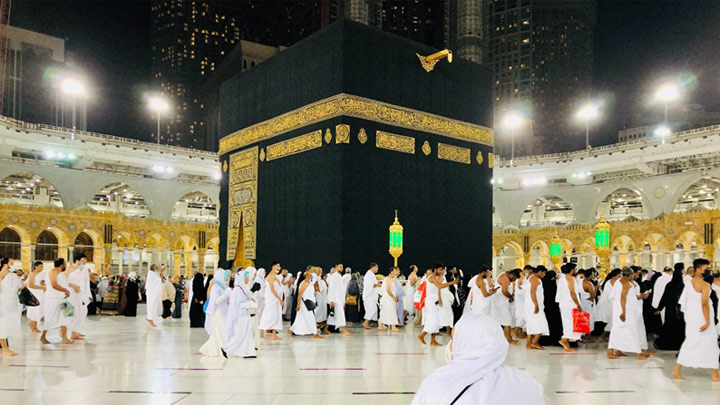 Is Saudi Visa-Free Entry for UAE Residents? No! UAE residents must apply for a new Saudi visa from Dubai to be allowed entry into the country. However, Saudi Arabia allows citizens of GCC countries, UAE among them, to enter the country without a visa by using their National ID. Therefore, UAE passport holders may travel to the Kingdom visa-free, but other nationalities residing in the UAE must obtain a visa before their travel to Saudi.
2

Saudi Arabia's New Visa Regulations

The Saudi Arabian government has announced that in order to facilitate data reading, QR codes would take the place of traditional passport stickers.

The new policy has been implemented in the Saudi missions of UAE and 6 other countries as of May 1st 2023, as dictated by the Ministry of Foreign Affairs.

The new regulation signifies Saudi's ongoing effort to digitize consular services and streamline the visa application process for all types of visas.
3

Types of Saudi Visa for UAE Residents

Below are the types of Saudi visas available for foreign nationals in the UAE:
Tourist Visa
The Saudi e-Visa is an authorization document that allows foreign nationals to enter Saudi Arabia for non-essential and non-religious purposes. This multiple-entry visa is valid for one year and allows tourists to spend up to 90 days in the Kingdom. The document covers tourism-related activities and Umrah, excluding the Hajj season.
Business Visa
This authorization document is issued to foreigners travelling to Saudi Arabia for business purposes, such as attending meetings, business events and conferences. This visa is available as both a single-entry and a multiple-entry visa.
Umrah Visa
This official document was developed for Muslims who intend to travel for Makkah on a minor pilgrimage known as the Umrah. You can apply for the Umrah Visa or the Umrah e-Visa, depending on your country of origin. Residents must apply for an e-Visa to perform Umrah in Saudi Arabia.
Umrah visas are valid for only two weeks.
During the Umrah season of 1445 AH, Saudi announced several offers for pilgrims for easier travel arrangements. The Ministry of Foreign Affairs provided various options for those travelling to Makkah, including the transit visa, personal visit visa, on-arrival visa and family visit visa.
Transit Visa
This travel document allows a foreigner to stay in Saudi for up to four days and is valid for 90 days. Pilgrims arriving in the Kingdom through a flight can use this visa to perform the rituals of Umrah and visit the Prophet's Mosque.
The transit visa is free of charge and is issued to individuals when they purchase an airline ticket. If you are a Pilgrim, reserve a ticket and then apply for the Saudi Visa.
Family Visit Visa
The family Visit Visa is issued to immediate family members of residents or citizens of Saudi Arabia. The visa is granted to immediate family members like parents, children, father and mother-in-law, spouse, siblings and their families.
Travellers are allowed to perform Umrah on a family visit visa as long as they book an appointment through legal channels.
Personal Visit Visa
This is a new entry visa launched by the Ministry of Foreign Affairs recently. The Personal Visit visa is issued to foreign nationals intending to travel to Saudi through an invitation from their Saudi friends or acquaintances.
This visa allows you to tour the country freely, travel across the Kingdom and visit religious sites like the Prophet's Mosque in Madinah. You can also perform Umrah on this visa and participate in cultural events held in the Kingdom.
4

Saudi Visit Visa Validity for UAE Residents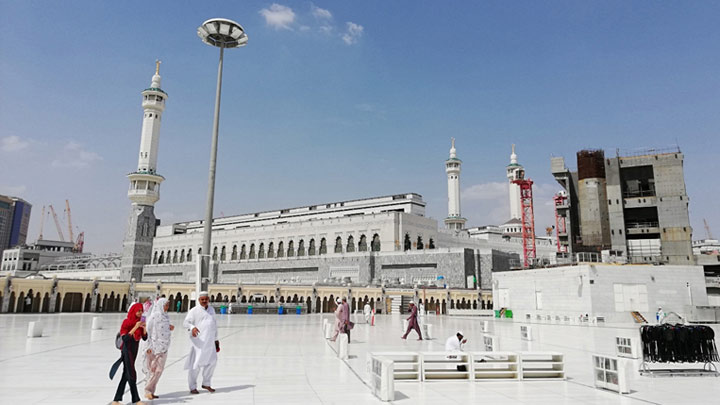 A single-entry visit visa allows for a stay of up to 30 days and is valid for three months from the date of issuance.
The multiple-entry visit visa has a one-year validity period after the date of issuance, and a maximum stay of 90 days is permitted.
5

How UAE Residents Can Apply for Saudi Visa

Residents intending to apply for a Saudi Arabia visa should contact TourMate visa assistance for a hassle-free experience. Send TourMate all the required documents for examination and then pay the visa fee. The agency will fill out an application for you and submit the supporting documents.

You can monitor the progress of your Saudi visa application using the unique reference number issued to you when the Ministry of Foreign Affairs receives your application. You will be informed when the visa is ready, and it will be sent to you via email.
6

What Are The Requirements

Below are the basic requirements to apply for the Saudi Visa from the UAE:
A copy of your passport no older than six months
UAE residence visa
The front and rear of your Emirates ID
Super priority service – (in-country) at £800
A passport-sized photograph with a white backdrop
7

What Is the Saudi Visa Processing Time?

A Saudi visa takes 2 to 3 business days to get processed in Dubai. Processing may take longer in some cases, so you should apply for the visa earlier enough so as not to disrupt your travel arrangements.
8

What is the Visa Fee?

The Saudi Visa application fee is SAR 300, which is around 295 AED. You will incur additional costs for the health insurance payment, which is a requirement to travel to Saudi Arabia.

The visa application fee is never refunded, even if the application is denied.